STORAGE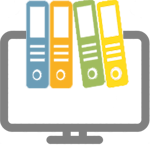 Electronic document filing system – SAE
Your outgoing documents are stored by XIPE on a fully secure platform, which allows their conservation with probative validity, their remote consultation with multi-criteria requests, and their restitution by printing or unit download locally
PRINCIPLE
Secure document transfers
Uploading dematerialized documents in PDF format with their associated metadata to the archiving platform in a dedicated partitioned space
Indexing according to your needs and your document management policy : retention period, document type, level of confidentiality, etc.
Calculation of a reference fingerprint of each archived document to ensure the uniqueness of the document.
Preservation of archives in conditions which guarantee their integrity, durability and security throughout their lifetime – in accordance with current legislation
Configuration of rights and management of access to archives, open in a personalized manner to your authorized collaborators, as to external users: clients or mandated third parties (physical persons or automats)
Archiving of requests on the archiving platform
BENEFITS OF THE SOLUTION
Value-added storage of a heterogeneous set of indexed documents, with fine management of user access rights allowing their conservation with probative value and their operational exploitation
NF461 mark holder, XIPE | meets the requirements of French standard NF Z42-013 and its international equivalence ISO 14641-1 of 2102.
ADVANTAGES
XIPE
CONFIDENTIALITY : Restriction of access to archived documents to only the profiles concerned according to previously defined authorizations
INTEGRITY : Faithful preservation of the archives without any modification or alteration
SUSTAINABILITY: Permanent readability of archives over time, regardless of changes in media or storage format
AUTHENTICITY : Possible demonstration of the original character of stored documents
SECURITY : Protection of archived data against intrusion and anti-loss, both malicious and accidental
TRACEABILITY : History of all the interventions made for each document > connections, consultations, modifications, etc.
UNIT OR LOT ELECTRONIC CERTIFICATION
Electronic certification guarantees the origin and content of documents. Carried out using an electronic certificate valid between 1 and 3 years, it can be used for a single document or for a batch of documents.
ADVANTAGES WITH XIPE
Evidence generation
Certification timestamp
Server stamp natively recognized by Adobe
Automated, unitary or batch certification
DIRECT ACCESSIBILITY IN YOUR INTERFACE
Direct access from your existing applications or interfaces to documents contained in the SAE XIPE ARCHIVE
In all transparency, your users have the same document search criteria as those offered on the SAE.
ADVANTAGES WITH XIPE
Ease and simplicity of access to documents
Strengthening the quality of customer relations
Speed of provision of information
LIFE CYCLE MANAGEMENT OF HOSTED DOCUMENTS
The retention period, therefore hosting in XIPE ARCHIVE varies according to regulatory constraints related to the type of document and according to your functional expectations
ADVANTAGES WITH XIPE
Hosting of documents à la carte
Accommodation limited to useful documents only
Optimization of hosting costs
RESUMPTION OF AN EXISTING ARCHIVING SYSTEM
XIPE is able to proceed with the recovery of images from an existing SAE for integration into XIPE ARCHIVE
ADVANTAGES WITH XIPE
Benefit from continuity of service to ensure the sustainability and integrity of hosted data
Have all of your archive images on a single SAE